Takapuna is an excellent town with amiable people. People live according to their culture and also get to have a life in the modern world. Nightspots are some of the best places for one to have fun after a long day filled with several activities. Some areas in the city customarily come to life during the night. People use these places to have a night party or just to grab a drink. Here are some of the best nightspots in Takapuna.
Regatta Bar and Eatery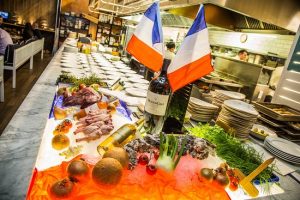 This is more of a paradise in Takapuna. The bar opens at about noon. They offer meals to their customers during the day. They do not close until midnight. They offer both food and alcoholic drinks during the night. This is the best place to visit if you want to get a taste of quality wine. They sometimes invite guests who entertain their customers with live music.
Takapuna Bar
This bar is along the Takapuna Beach. It is very popular among locals. It is an ideal place to mingle with the locals and relax. The bar has all types of drinks, from beer to wine. You will surely leave this place happy if you pay a night visit.
Elephant Wrestler
This place opens at mid-day and closes at about midnight. The bar and restaurant is a usual place for the locals though it still holds a large number of tourists as well. They offer meals as well as drinks on their menu. The bar and restaurant see to it that its guests are happy by hiring DJs and making use of live music.
Florrie McGreals
This is one of the bars in Takapuna that offers the best beer there is. Whether it is Irish beer or New Zealand beer, the bar seems to know how to make people enjoy the moment.