The coolness of a city or a town is to an extent determined by the creativity of its cocktails. In this regard, Takapuna is among the coolest places in New Zealand and beyond. This suburb has some lovely cocktail bars and mixologists that attract both locals and visitors. Here are some such spots and cocktails that you should try.
The Parasol & Swing Company
This one is a fan favourite for cocktail lovers. It has some of the most creative cocktails, with its most famous being the Gravity. This cocktail is loved both for its potency and creative composition. The bar itself has a lovely setting, with a spacious deck that overlooks the sea and offers great views. They also mix some of the world's classic cocktails, including the strong 'Manhattan.' The mixologists in this bar are by all means top-notch.
Bedford Soda & Liquor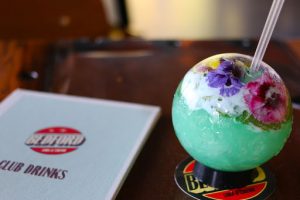 The Takapuna branch is just one of Bedford Soda's outlets. This shows that the bar knows what it is doing, and a taste of any of their drinks proves that. They have classic cocktails as well as a good number that are special to the house. The bar also stands apart from the competition because it innovates service. Their cocktail pitchers are definitely going to attract you to take a picture for memories before you down it.
Other cocktails that you will find in these and other spots in Takapuna and Auckland include:
Vodka Room Cocktails
Vodka Room is actually the name of a bar, but its greatness in mixing drinks has led to the rise of cocktails by the same name in Takapuna. These cocktails are many in number, and there are close to 100 vodka brands used to make them.
Espresso Martini
This is a classic cocktail that has gained a lot of popularity in Takapuna too. You will find it in almost every cocktail bar in the area.
Never miss a good drink while in Takapuna.