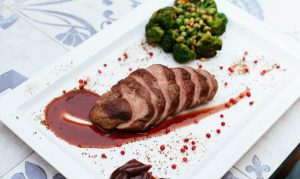 Local dishes in New Zealand seem to overshadow the foreign dishes served in the country. Takapuna, being located along the coastline, is a great exponent of the local fish dominance. Almost every restaurant offers seafood dishes. There are also various restaurants that offer foreign dishes. You should try out some of the foreign dishes in the town to have a slight change in diet. Here are some of the best foreign dishes available in Takapuna.
Pizza
This is one of the most loved dishes around the world. Pizza is said to have originated from Italy. There are also different varieties of pizza from other countries around the world. Italian pizza is still considered the best. You do not have to visit Italy to enjoy pizza if you are in Takapuna for there are Italian restaurants offering this tantalising dish.
Philippine Adobo
This a famous Filipino dish in the Philippines. It is even considered as one of their main dishes. You are surely not a Filipino dish lover if you are not familiar with this dish. The meal is prepared using meat, soy sauce, seafood, vinegar, black peppercorn, cooking oil, bay leaf and garlic. This dish is available in Philippine hotels such as Nanam Eatery in Takapuna.
Karaage Don
This is a Japanese dish. The dish consists of crispy chunks of meat which are very delicious. The dish is served in every Japanese restaurant. Takapuna has a number of Japanese restaurants which serve this fried chicken. The meal can be served with Japanese rice.
Chicharron
The main ingredient in this dish is pork. It can be made through frying pork skin or pork belly. It is believed to have originated in Spain. It acts as a very good appetiser. It can be served cold or hot. You can visit El Humero restaurant if you are in Takapuna to grab a bite.